Welcome to the John Hoffer Chrysler Jeep Body Shop of Topeka, KS, where we work with any and all insurance companies and work on any make and model of vehicle that you may own. To schedule an appointment, please call at 888-654-5637 or visit us at 3220 S. Topeka Boulevard behind Denny's.

What do you, as a customer, need to know about choosing a body shop?
·       You have the choice on where you go to get your vehicle repaired.  Insurance Companies will tell you to go to one of their "preferred collision centers" because it saves them money if you go there. And they may tell you that they offer a lifetime warranty on the repairs if you go with one of the body shops they offered.
Here at John Hoffer Body Shop, we work with ANY and ALL insurance companies.  Even if we are not one of the body shops on their "preferred collision centers", you have the choice to bring it here to John Hoffer Body Shop to get your auto repairs taken care of.  Our body shop also offers the same LIFE TIME WARRANTY on any work that we do to your vehicle, for as long as you own it.
What do you, as a customer, need to look for in a body shop?
·       You need to find a body shop that is staffed with friendly, diligent, detailed, and highly trained specialists that you can trust and who are ready to repair your car, truck, minivan or SUV. 
We have all of that here, at John Hoffer Body Shop! You will be greeted with a friendly face by our Shop Manager, Matt Campbell, who has 10 year's experience in the automotive industry. He will be the one helping you from step one, until your vehicle is done.

 

You will be having your auto body repairs done by one of our very qualified techs that have gone through lots of different training along with extensive I-Car training courses so that our body shop can do a high quality job for our customers.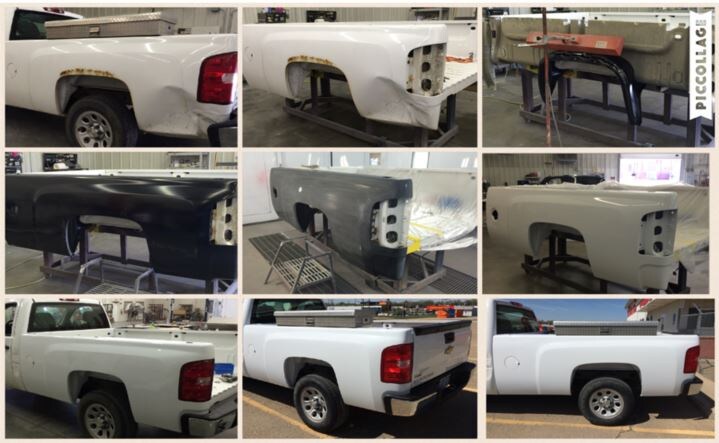 How do I go about starting and walking through the claim process?
·       You need to start the process by contacting your insurance company or the other party's insurance company and starting a claim for the collision.
·      Then, you can tell them you want the vehicle repaired at John Hoffer Body Shop of Topeka!
·       At this point, they will either send a field adjuster out to inspect and write an estimate on your vehicle or they will have you come to the body shop to get an estimate from Matt.
o   If the insurance writes the estimate, we just need a copy of it to start repairs.
·       Once the estimate is approved, we can move forward by getting you scheduled in to have your auto body repairs done as well as ordering any parts that may be needed.
·       Once that scheduled date arrives, bring the car by John Hoffer Body Shop behind the Denny's on Topeka Boulevard and drop it off to have the repairs done. We can either provide a ride home for you via our shuttle service, or if the insurance company has set you up with a rental car, we can certainly give them a call and let them know you are here.
·       HURRY UP AND WAIT is the next step as we repair your vehicle.
·       Then once the vehicle is put back together, we send it to our detail shop to be cleaned up and make presentable, do a final inspection to put our "stamp of approval" on it.
·       After everything is cleaned up and checked out, Matt will call you with some REALLY EXCITING NEWS!!!  That your car is finished and it is ready to be picked up.
So that is the repair process, as the customer, you will go through in order to get your car back to pre-accident condition.
How do I go about getting in contact with Matt at the Body Shop?
To schedule a body shop appointment or if you just have some questions about the collision repair process. Please give us a call at 888-654-5637 or come by and visit us at 3220 S. Topeka Boulevard to get in touch with Matt Campbell for a free estimate or advice on handling "the next step". John Hoffer Body Shop is located directly behind Denny's on the East side of Topeka Boulevard.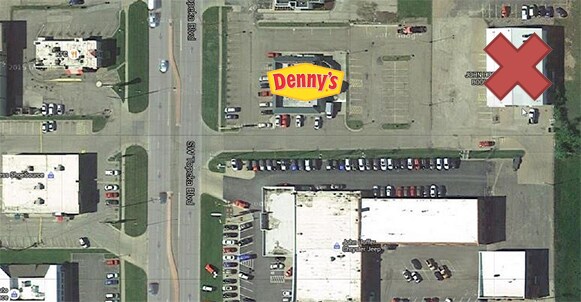 What services does John Hoffer Body Shop offer?
·       Collision Repair
·       Frame Repair
·       Paintless Dent Removal (PDR)
·       Glass Replacement
·       Dent removal/repair
·       Towing to the Body Shop
·       Automotive Refinishing
And while your car is at John Hoffer Body Shop, we can also take care of any maintenance that your vehicle might need through our service department.  Examples would be oil change, a tune up, tires, or if you have a pesky check engine light on and you are interested in fixing the problem. Any and all of these can be handled by the John Hoffer Service Department.